New generation of ICBMs means Nebraska will continue to be 'nuclear sponge,' warn nuke skeptics | Omaha State and Regional News
In addition, the New START arms control agreement, signed by the U.S. and Russia in 2010, expires in February. Negotiations to extend the agreement started late and have not gone far, leading to fears of a renewed nuclear arms race.
"The world has never been as dangerous," said former Secretary of Defense Chuck Hagel, who also represented Nebraska as a U.S. senator.
The modernization of the nuclear arsenal includes construction of the new Columbia-class ballistic missile submarines (replacing the Ohio-class boats), B-21 strategic bombers (replacing the B-1, B-2 and some B-52s), and the new "ground-based strategic deterrent (GBSD)," an ICBM to replace the Minuteman III.
Cost estimates exceed $300 billion. In Congress, the modernization has wide support in both political parties. Just this month, the Pentagon awarded defense contractor Northrop Grumman $13.3 billion to start work on the GBSD, a down payment on a $100 billion project.
Nebraska has an outsize stake in America's nuclear enterprise. U.S. Strategic Command, which commands the arsenal, is at Offutt Air Force Base, on the east side of the state, and 82 Minuteman III silos are in the state's far western counties.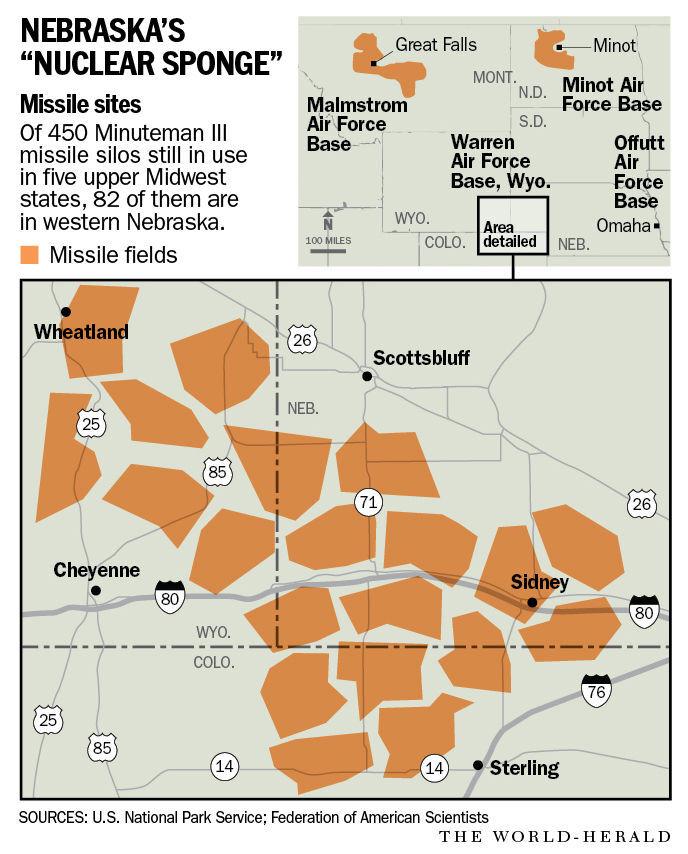 The silos are underground and heavily reinforced — sturdy, but not invulnerable to a nuclear strike. They're spaced far enough apart that it would take an enormous number of bombs to wipe them out.


omaha.com2020-09-27 12:20:00